100% recyclable and capable of destroying viruses and bacteria, including SARS-CoV-2
Decosan, a company dedicated to the manufacture of bathroom furniture and accessories, with 35 years of experience in the sector, presents Cristalplant®, an eco-sustainable material thanks to its unique qualities.
Among its characteristics, it stands out because it is made up of a high percentage of natural minerals and a low percentage of polyester polymers. All its compounds make it a non-toxic material.
It is 100% recyclable, compact, non-porous, hygienic and at the same time pleasant to the touch due to its velvety finish similar to natural stone, ideal for making washbasins, bathtubs or countertops.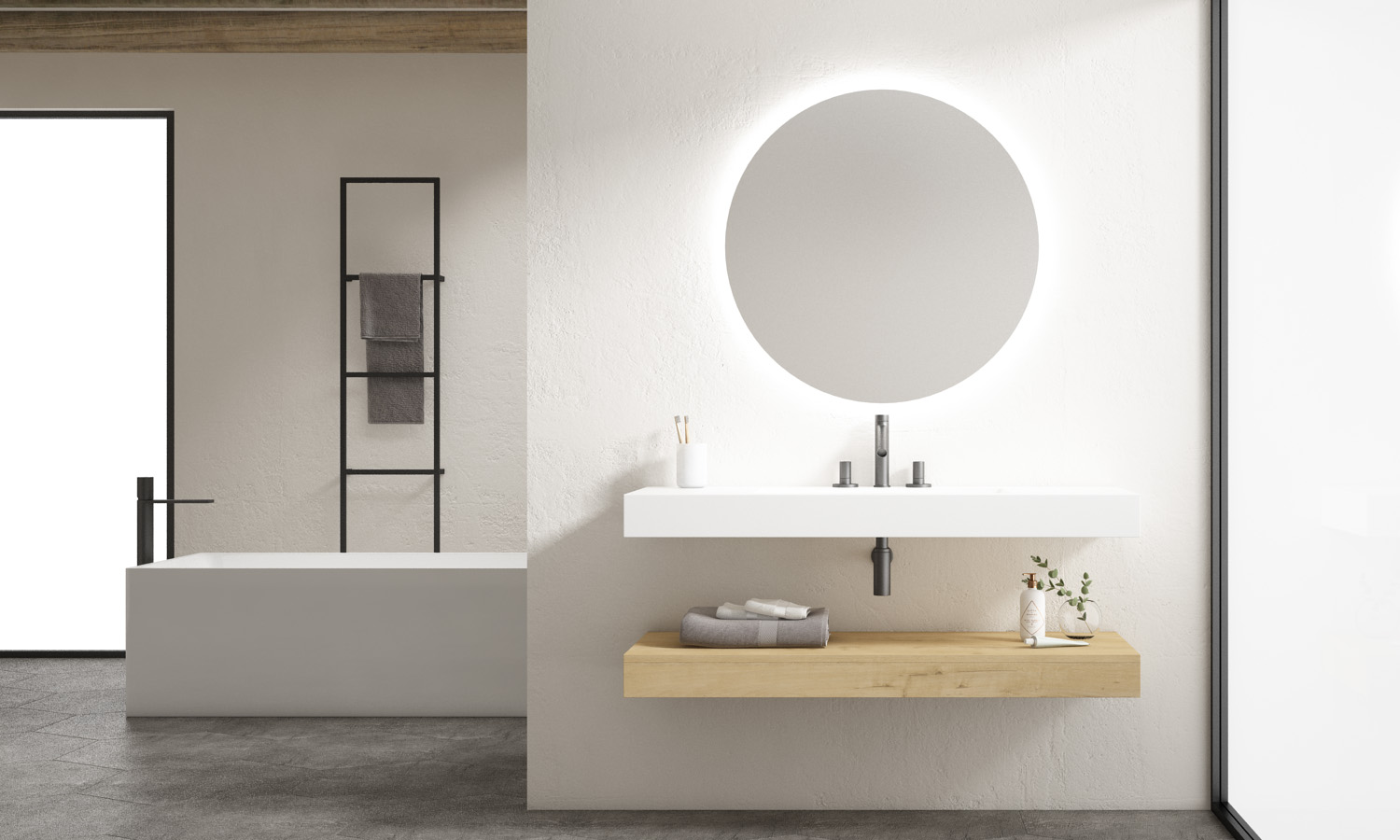 Green materials Biobased® Formula
Cristalplant® is the only bio-based Solid Surface in the world: the resin is sourced from corn. In addition, the reduced weight of Biobased bathtubs (30% less than competitors) generates less CO2 in transport.
These values have allowed Cristalplant® to obtain the Green Guard Green Certificate by LEED® (The American system for classifying energy efficiency and ecological footprint), being the only ones in its sector.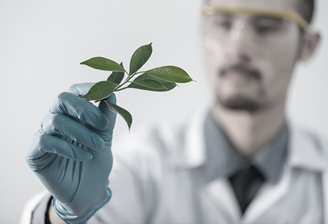 100% recyclable
At the end of its life cycle, Cristalplant® is reused as a building base, but in the future, as soon as European legislation and logistics allow, it will be 100% recycled and reborn in new products according to the C2C "Cradle to Cradle" logic (not aiming to reduce consumption but to reuse).
The ratio of waste produced to raw materials fed into its production departments is 12% and today 30% of this waste is already recycled. The target is to recycle 60% by 2022.
Virucidal and anti-COVID-19 (tested with SARS-CoV-2)
Since September 2020 Cristalplant® is bactericidal and virucidal: the mechanism of virus elimination from its materials is given by its catalytic action. Irrefutable laboratory tests show that bacteria and viruses, including Coronavirus, break through the membrane and cell walls when they come into contact with the surface.
On 28 August 2020, the test report published by UOCMV confirms that: "from the culture test, the surfaces of the Nicos International materials demonstrated virucidal activity against SARS-CoV-2 after a contact time of 30 and 60 minutes".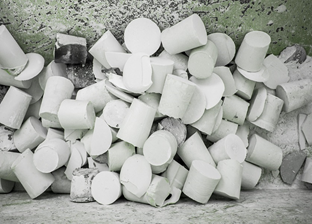 About Decosan
Decosan, with more than 35 years of experience in the sector, offers an extensive range of furniture, countertops, washbasins, mirrors and lighting in different materials and styles for bathroom equipment. With its incorporation into the "Nofer Brand Group", the product portfolio is considerably expanded, especially in the residential market.
Within the Group, the Nofer brand stands out as a specialist in the manufacture of accessories and complements for public bathrooms. Aparici, dedicated to the manufacture of water heaters and DHW, the Italian brands Bocchi Safework, specialising in emergency showers and eye showers for the PPE sector, and Giampieri, which supplies PRM material and technical aids in aluminium with nylon coating.
Currently, the Nofer Group has an extensive national and international sales network, is present in more than 75 countries through distributors and has 60 employees and 4 production centres in Barcelona, Valencia, Seville and Italy. Growth in recent years has been sustained and is around 20% per year.